LOS ANGELES — At first, a curtain call hadn't crossed Trayce Thompson's mind. 
After the last of his career-high three home runs in his first game of the season Saturday night, the unassuming outfielder jogged back to the home dugout at Dodger Stadium as 48,886 fans urged him to reemerge. He had dreamt about curtain calls as a kid, and he remembered seeing them years ago in this same venue during the electric start to Yasiel Puig's career, but it took him a moment to realize that his accomplishments were equally deserving. 
Finally coaxed by teammates Freddie Freeman and Tony Gonsolin as cheers rained down, Thompson jogged up the dugout steps and lifted his hand in the air to acknowledge the crowd in the eighth inning of the Dodgers' 10-1 win against the Diamondbacks. 
"He tends to be that shy guy," teammate Austin Barnes said. "But that was a special moment."
Back at his locker, 150 text messages from family and friends lit up Thompson's cell phone. They knew what it meant to him to get his opportunity last season in Los Angeles, five years after his previous stint with the Dodgers. 
In between the final swing of his first spell with the Dodgers on Oct. 1, 2017, and his return to the club on June 20, 2022, when he was acquired from the Detroit Tigers in exchange for cash considerations, Thompson made stops with eight different franchises. He battled back from a fractured back and "rock bottom" to make an impact with the Dodgers last season, posting a 146 OPS+ in 74 games. 
"Everyone kind of knows my journey, and it's been a long journey," Thompson said. "To be back here, it does mean a lot to me. I know I can do it, though."
Dodgers' Trayce Thompson smacks his third home run of the game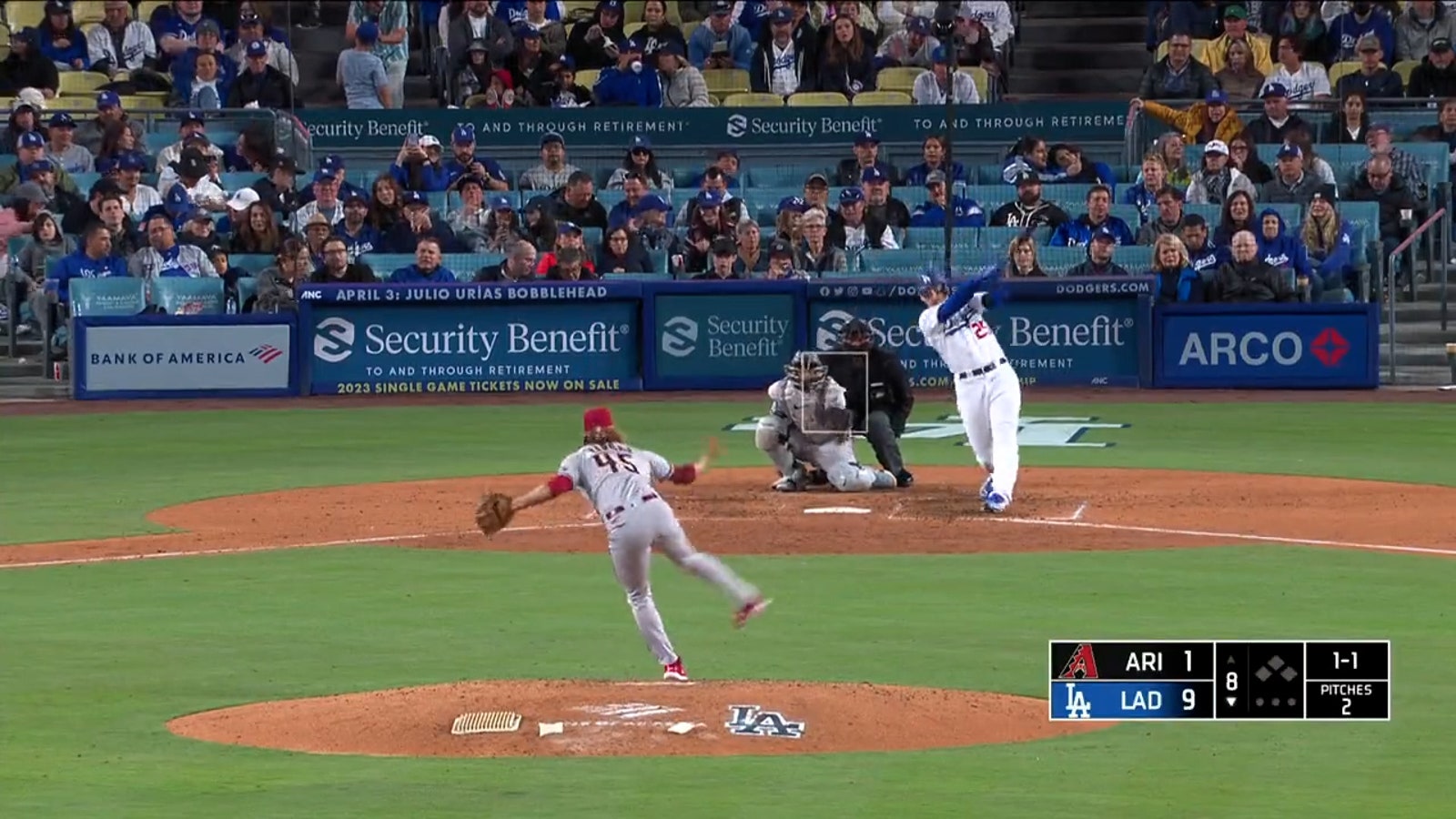 He demonstrated that last year, though his success included an oddity. The right-handed hitter was brought in specifically to mash lefties. Instead, he demolished right-handed pitchers (1.010 OPS in 159 plate appearances) and struggled against southpaws (.621 OPS in 96 plate appearances). 
The Dodgers believed the reverse splits to be an anomaly. He entered the year in an outfield platoon, slated to play center field against lefties while rookie James Outman took most of the starts against righties. 
"He understands his role on the team," manager Dave Roberts said. "Obviously he has shown he can hit right-handed pitching, so it's not one of those things — it's just how our roster is constructed."
The Dodgers maintained their belief, even after Thompson's spring stumbles. 
In between his time at the World Baseball Classic playing for Great Britain, he went 3-for-35 at the plate in Cactus League play. More concerningly, he was 0-for-14 against left-handed pitching. Roberts thought the struggles might've begun to frustrate Thompson, but the outfielder insisted he wasn't alarmed. 
After all, Thompson was 2-for-20 last spring with the San Diego Padres before enjoying a career year with the Dodgers.
"I'm probably the worst spring training player in here, I would imagine," Thompson said. "I got two hits last year in spring training and had the best year of my career. You've just got to ride it out, stick to the process and know that this environment is different."
The day before the 2023 season began, Thompson went to Dodger Stadium on the team's day off to continue working through his swing with the club's hitting coaches. He liked where he was at, but patience was required. He didn't appear in the Dodgers' first two games of the year. 
When his time arrived, it would come against a familiar face. 
During Thompson's shuffle from team to team in the years that preceded last season's breakout, he was at one point teammates with Diamondbacks veteran Madison Bumgarner. Thompson enjoyed a promising spring in Arizona in 2020 before the pandemic struck, and he spent the year at the Diamondbacks' alternate training site. 
He was 1-for-8 in his career against Bumgarner when he stepped to the plate with the bases loaded Saturday against his old lockermate. He watched a curveball drop in for a strike. Then, on his first swing of the season, Thompson sent a hanging changeup 406 feet for the second grand slam of his career, giving starter Clayton Kershaw a comfortable lead he would not relinquish. 
Trayce Thompson crushes a grand slam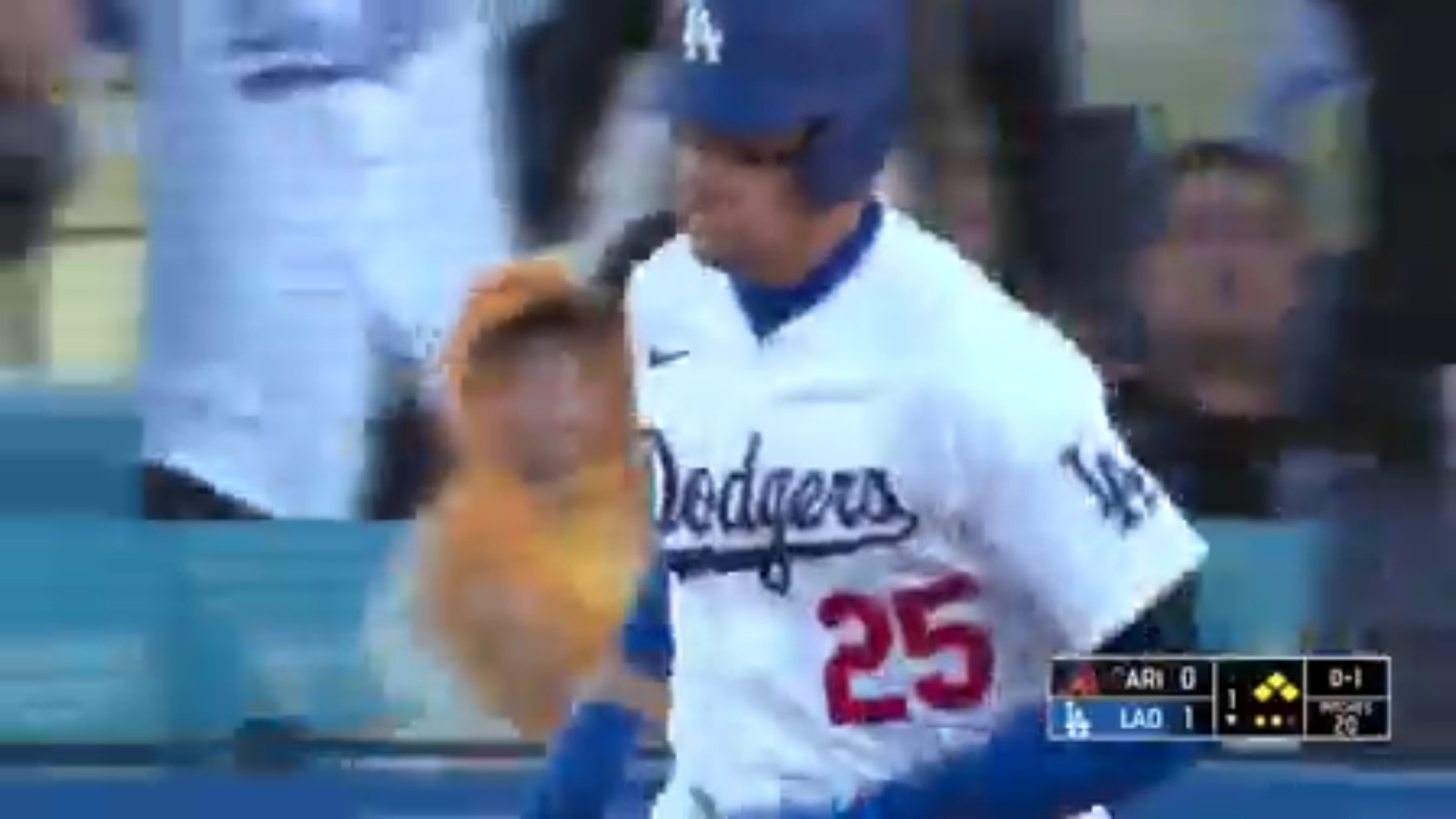 "Not easy to sit on the bench, face lefties, first at-bat of the season, bases loaded," Kershaw said after striking out nine over six frames. "There's a lot going on right there. And so for him to put that swing on the ball to start a year was pretty impressive. He's always prepared.
"On the other side, he's just a great dude. So, it's really fun to see him have success after the journey that he's had. Can't start any better than that, so that's pretty great."
Thompson would not discriminate on a night he totaled 1,263 feet worth of dingers. After homering against a 33-year-old left-hander in Bumgarner, he took 29-year-old right-hander Kevin Ginkel deep for a three-run homer in the fifth inning and earned a curtain call with a third home run off 23-year-old right-handed rookie Carlos Vargas in the eighth.
Trayce Thompson belts ANOTHER homer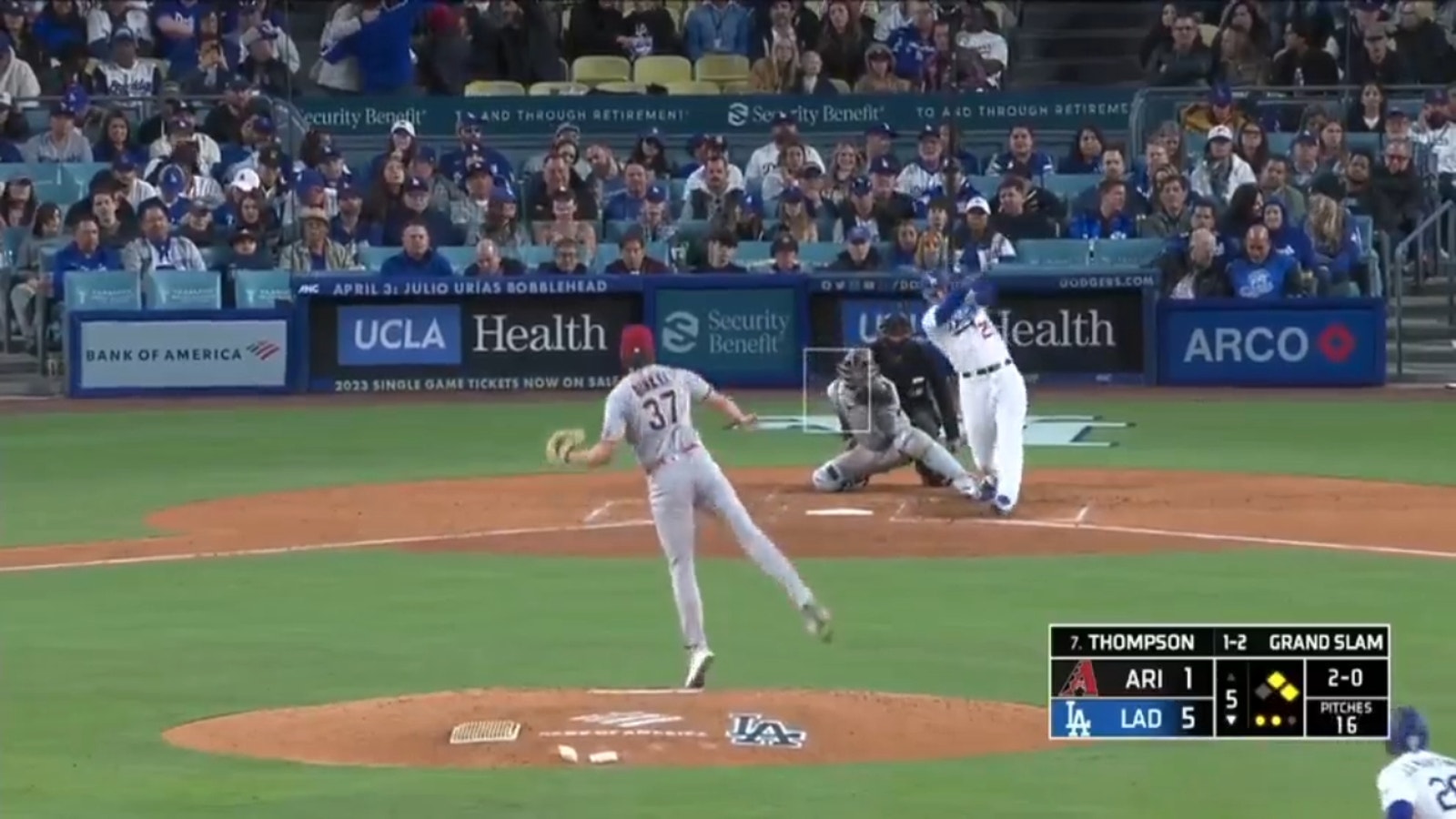 In doing so, Thompson joined Gil Hodges and Adrian González as the only Dodgers ever to hit three home runs and knock in eight runs in a game. Prior to Saturday, Thompson had never recorded more than four RBIs in a game.
"What a special night," Roberts said. "Couldn't be happier for Trayce. Spring training was a grind for him, but when the lights came on, it was the best swings he's taken since last year."
Thompson's performance was notable enough that it caused his manager to create a new rule, one that strays from the platoon the Dodgers will typically favor. 
"If you hit three homers," Roberts said, "you're in there the next day."
Rowan Kavner covers the Dodgers and NL West for FOX Sports. He previously was the Dodgers' editor of digital and print publications. Follow him on Twitter at @RowanKavner. 
Read more:
Dodgers' James Outman picks up where he left off in his first Opening Day
Diamondbacks are ascending, but NL West paradigm didn't shift on Opening Day
Padres' Austin Nola again carves out unlikely role: 'This is where he belongs'
Aaron Judge, Yankees celebrate Opening Day by blasting Giants
Yankees' Anthony Volpe shines in 'dream' debut
MLB season preview: Staff predictions on MVP, Cy Young, ROY, World Series
MLB season preview: One burning question for all 30 teams
8 most interesting MLB players to watch ahead of 2023 season
Breakouts and breakthroughs: 10 former MLB top prospects ready to make a leap
Ranking MLB's best 26-and-under pitchers
Ranking MLB's best 26-and-under position players
Which team has MLB's best lineup? Astros, Braves among top candidates
MLB 26-and-under power rankings: Which teams have the best young players?
2023 MLB odds: Best win total, division bets, long-shot, title futures, expert picks
---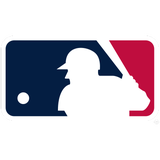 Get more from Major League Baseball Follow your favorites to get information about games, news and more
---